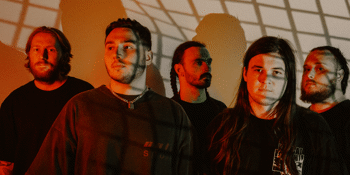 Destroy All Lines & Greyscale Records
Justice For The Damned "Pain is Power" Tour
with Born Free, Volaitle Ways & Trenchknife
Burdekin Hotel (Darlinghurst, NSW)
Sunday, 19 December 2021 2:00 PM
"A ferocious and precise buzzsaw from the second they start to the moment they finish." – Heavy Mag

Justice For The Damned have completely grasped the concept of patience being a virtue, even if their rabid fan base has not. The Sydney five-piece have spent their career consciously and methodically planning their path, and honing their art across three EPs, two massive albums and a relentless touring schedule both at home and internationally with some of the biggest names in the scene.

Justice For The Damned have been setting all the dominoes in a row; and knocking them over time after time. Now it's time to play the biggest game of their career.

Don't wait to book tickets, this tour will sell out.